Follow the steps below to learn how to upload a document to your team's PEPFAR SharePoint document library:
Note: There is a 50MB size limit for files you upload to PEPFAR SharePoint. Learn more about best practices for naming your files in this article:
How to Upload a Document
Step 1
Navigate to the document library where you want to upload a document.
Step 2
At the top of the list of documents, click the button that says "Upload."
Step 3
The pop-up below appears. Click "Browse" and select the document you wish to upload. Click "OK".
Step 4
At this point, your document has been successfully uploaded to PEPFAR SharePoint. Adding supplemental data to your file in the below window can help team members more easily organize and search for content. Consider adding Enterprise Key words that will kelp you organize files easily by subject matter. When finished, click "Save".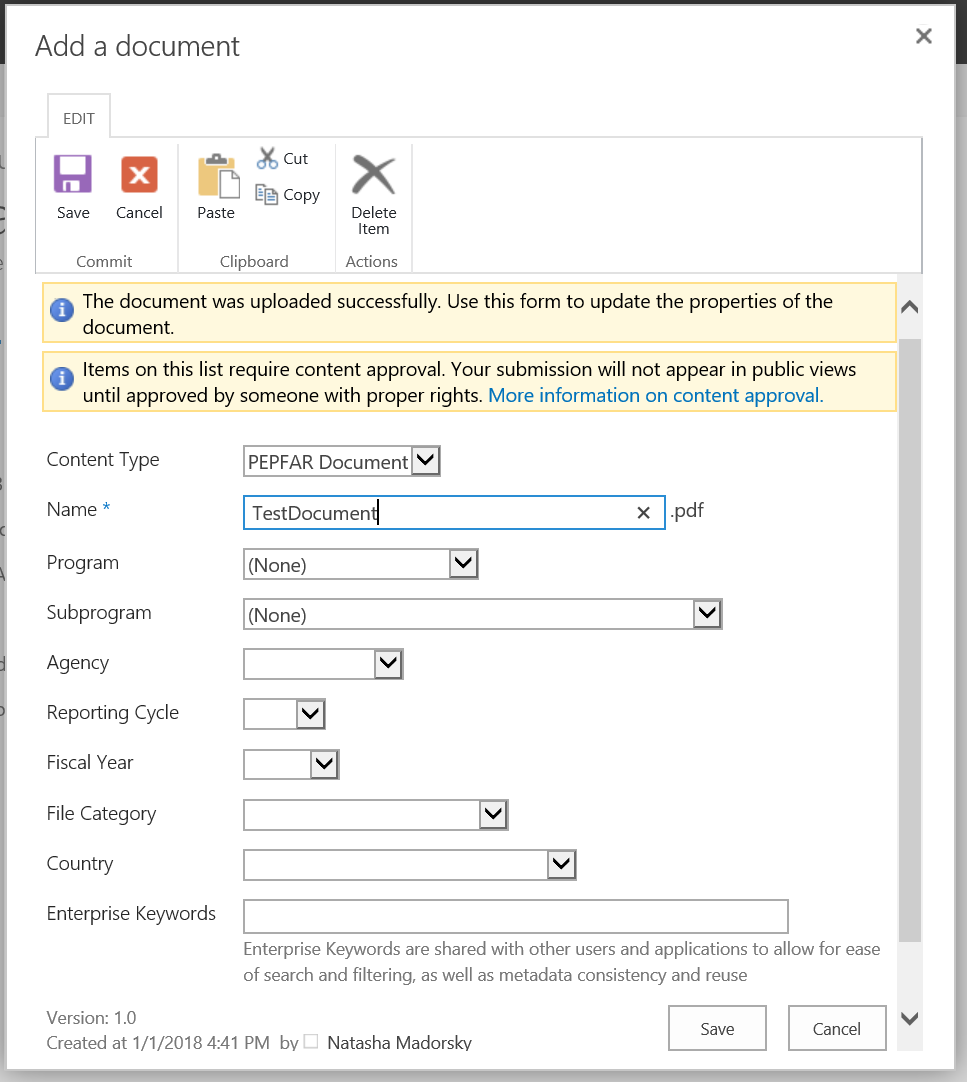 Step 5
Review your document library and notice that your document has been added and has a green icon next to it, indicating that it is a recently-uploaded document.
Upon upload, your document will have a default status as "Pending," making it viewable only by members of your team page. Learn more about the Document Approval process here: