What is the calendar item approval process on PEPFAR SharePoint?
While PEPFAR SharePoint encourages users to collaborate and share content and calendars, it also enables Member-Approvers and Powerusers to make decisions about which calendar items to keep private within the team, and which events can be shared with the larger PEPFAR SharePoint community.
Pending is the default status of an event when it is created on a PEPFAR SharePoint page calendar. Any member of your site can access and make modifications to a calendar item while it is in Pending status. For calendar items that are intended to be kept private within a team, the item should remain in Pending status.
As a page Member-Approver or Poweruer, you have the ability to Approve events created by members of your team page. When you approve a calendar item, PEPFAR SharePoint site members as well as visitors will be able to view the event details.
This chart summarizes which types of users have the ability to view calendar items at the various approval statuses:
Approving/Rejecting Calendar Items
(Member-Approvers and Powerusers)
Step 1
Click on the event you wish to Approve or Reject. This will open up the "Events" ribbon at the top of the page. Click the "Approve/Reject" button on the right.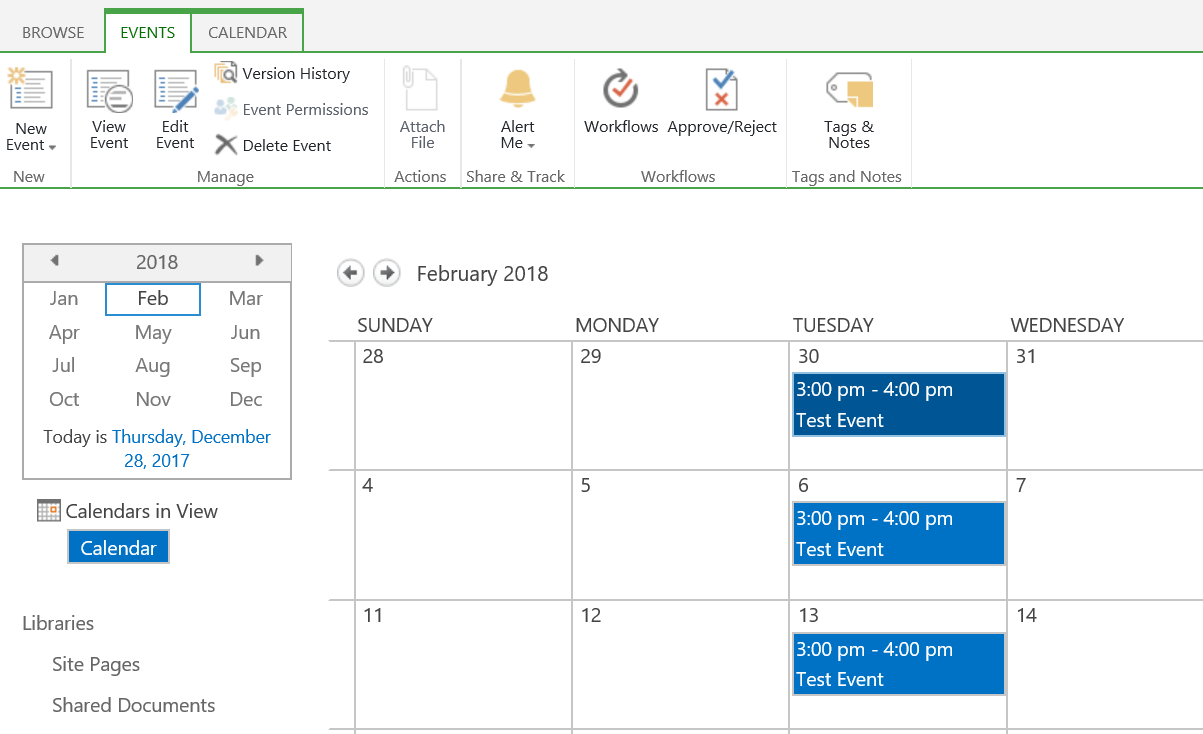 Step 2
The Approve/Reject pop-up will appear. Select the "Approved" radio button if you wish to approve the calendar item. This will give the document an Approved status and it will now be visible to all users in the PEPFAR SharePoint community.
If you do not wish to make this document public to the entire community, you can keep the document at the Pending status and select the "Pending" radio button. Alternatively, you can choose the "Rejected" radio button. This will mean that only the event creator and those who can see draft items (i.e. Members, Member-Approvers, and Powerusers of the site) will be able to view it.