This document will walk you through the steps on how to permission a folder. Please make sure to read this article in its entirety for naming and Global PowerUser permissioning conventions.
First, you will need to create a folder. On the "Files" tab click "new folder" and create a name for the folder. Note that if the folder is meant for powerusers on the site, conclude the naming of the folder with (internal) and if it's for a different group (private). This will let users who have not been invited to your folder know that they shouldn't expect to have access to them. When you're done, click "create."
Now, you can set permissions on your new folder.
Note: While adjusting permissions on folders, you shouldn't remove yourself. Make sure your name or a group you're a part of has "Power Rights" over the document library. For example, if you remove the powerusers group because this folder isn't for all of the powerusers on your site, then be sure add yourself back in individually.
To set permissions on your new folder, select your folder by clicking the checkmark at the start of its row, then click "library," then "shared with," then "advanced."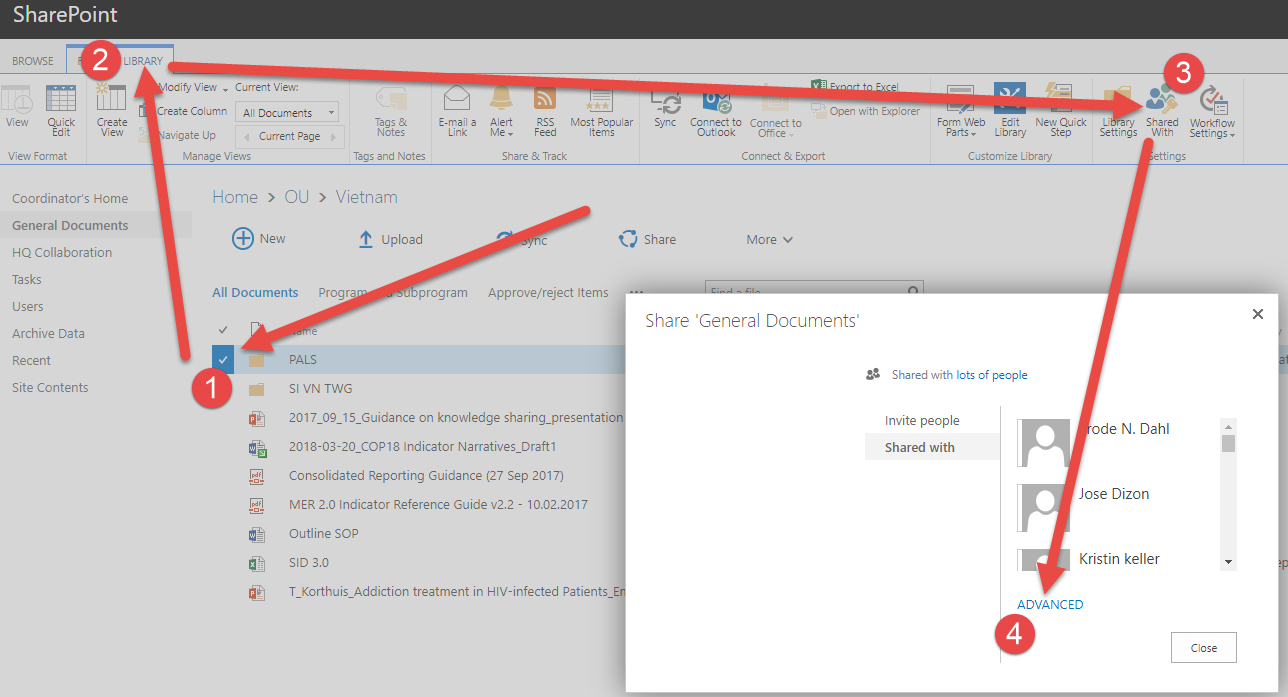 The PERMISSION context menu will automatically open. Click "stop inheriting permissions."
If you have a yellow banner describing "limited access users" click "show users".

Select all the groups you wish to remove – typically every group except for _Global Powerusers and the Powerusers group for the site.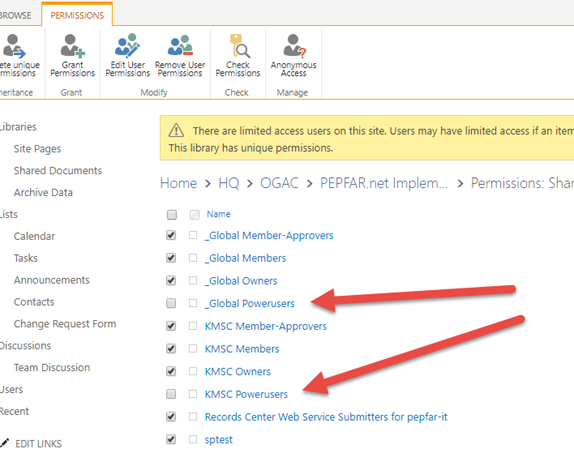 Then click "remove user permissions."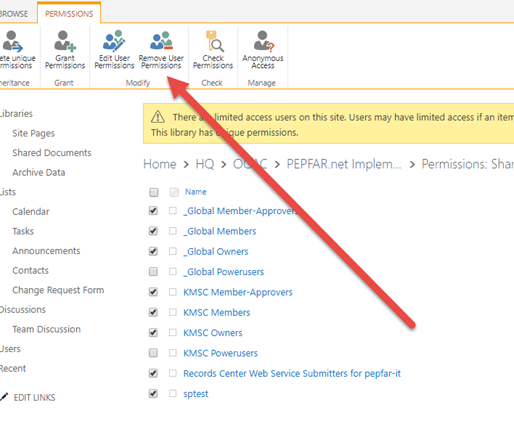 Make sure you, or a group of which you are a member has Power Rights over the document library.

To add an additional member, click "grant permissions."
In the dialog that appears, click SHOW OPTIONS.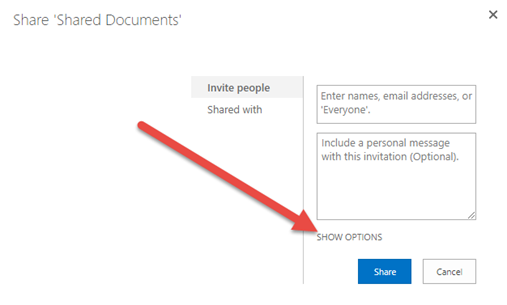 Fill out the name of the user you want to share your folder with, whether or not to send an email invitation, and select the permission level. Typically this will be "Power Rights", "Edit," "Contribute," or "Read." For details on these permissions levels, see the Power User Guide here: https://pepfar.zendesk.com/hc/en-us/articles/115002545546-Poweruser-Guide.
Confirm through testing that your document library is set up correctly.
If you have any questions, please reach out for help!